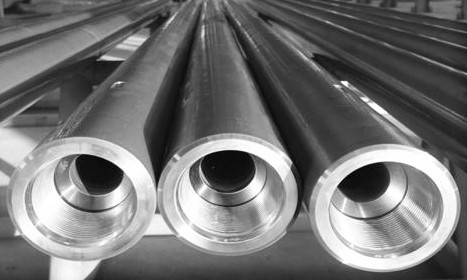 Total Depth Tools offers a full range of drill collars which are manufactured from AISI 4145H-modified steel. We can supply sizes ranging from 3 1/8" OD to 11" OD in Slick and Spiral options. Drill Collars are thick walled joints of tubular steel used as a weight mechanism to increase the downward force on a drill bit and provide maximum effort in breaking down formations.

Drill Collars are machined from solid bars of steel usually comprised of plain carbon. However, some applications require nonmagnetic nickel-copper alloy or other nonmagnetic premium alloys. The internal diameter (ID) is drilled from end to end to provide a passage for pumping drilling fluids through the drill string. The outside diameter (OD) of the Drill Collar comes in either slick or spiral varieties to accommodate the drilling needs of each customer.

Please CONTACT US today for any new/used Drill Collar inquiries.




Download Data Chart